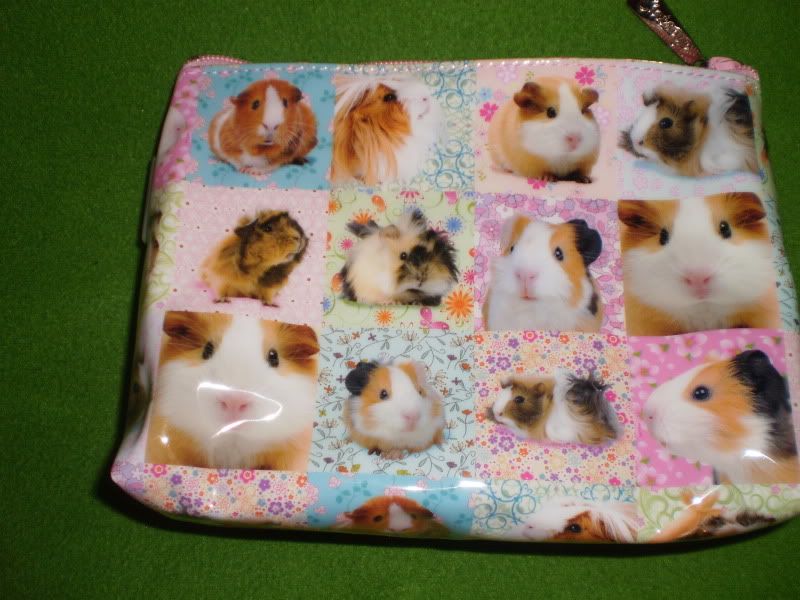 I LOVE DEM PIGGIES.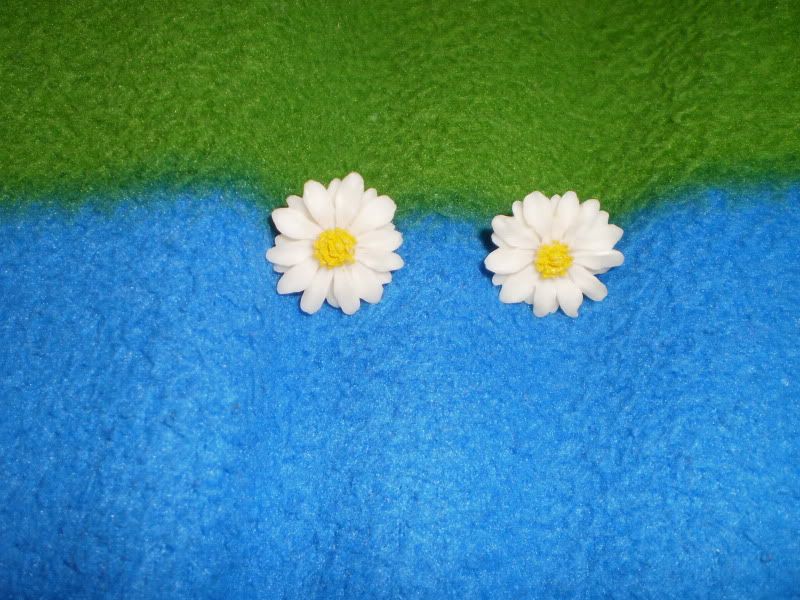 It took me a while to set the lightning so that the details on the earrings would show. Mind, I have these about five apiece.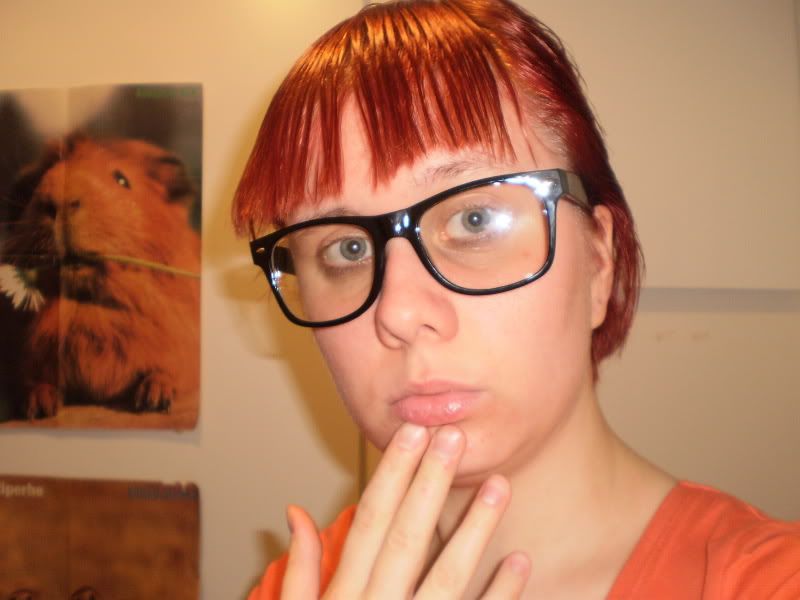 I took this picture after giving my lips a good treatment and spraying some leave- in conditioner into my hair; my lips tend to get chapped in winter, and my hair was a bit unruly after wearing a woolly cap.
Holy shiet, I realized I look a bit like Velma from Scooby Doo.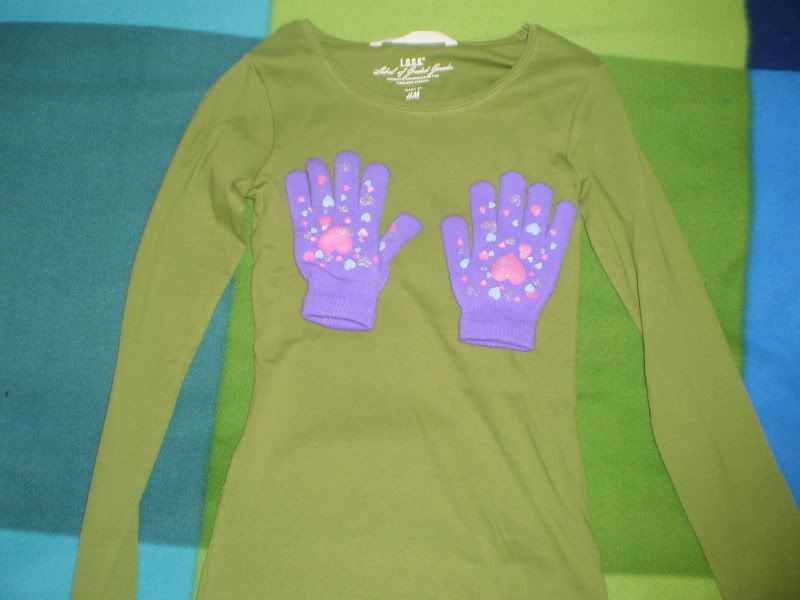 My puke green L.O.G.G. blouse from Hennes&Mauritz and two strategically placed gloves from Backstreet.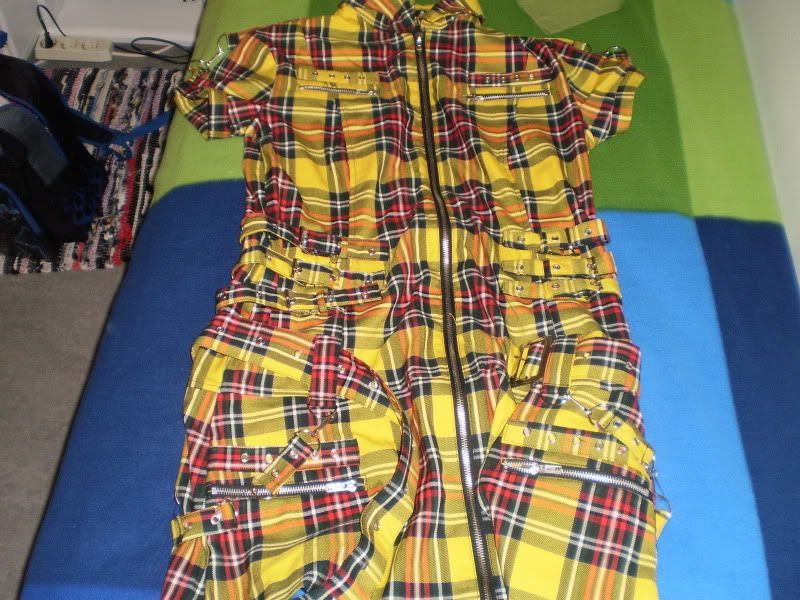 I have had my eyes on Iona punk dress for a while; they also come in red or pink tartan. It was size XL, but being made after Asian standards it fit me pretty well.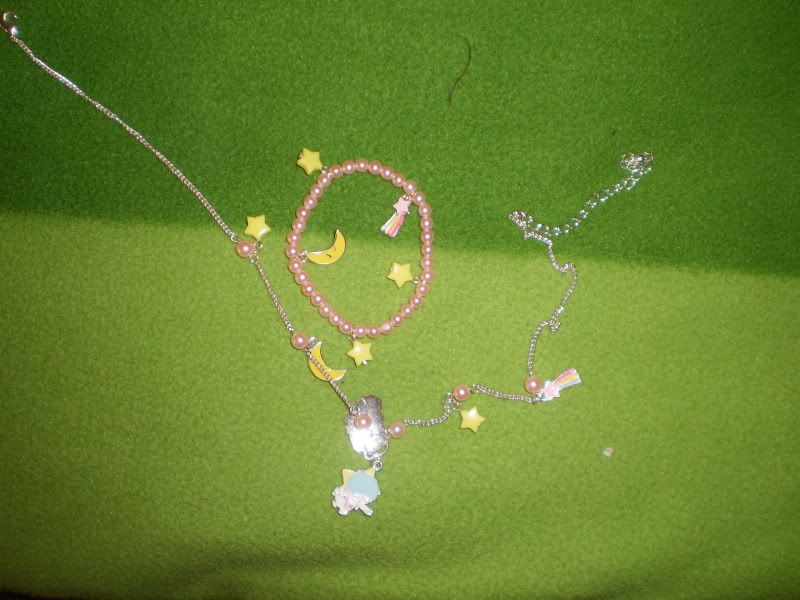 LittleTwinStars jewelry from Hennes&Mauritz. I bought them a while ago but didn't remember to post the picture.




I wanted to hang something new on my wall, so I printed a picture of nekkid Demoman found on Rule34 and a picture of a pastry found on Tumblr.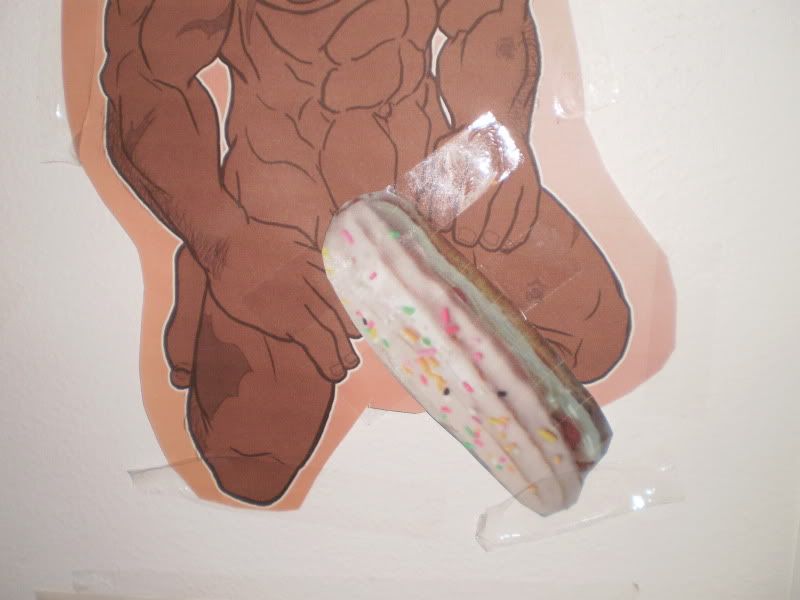 Closer look. It took me a moment to realize that I taped it upside down, but who cares.